Hai guys have you ever heared about how to change the boot screen logo of windows 7 or editing the windows 7 bootscreen by renaming the "Starting Windows" text by your name.Follow these steps.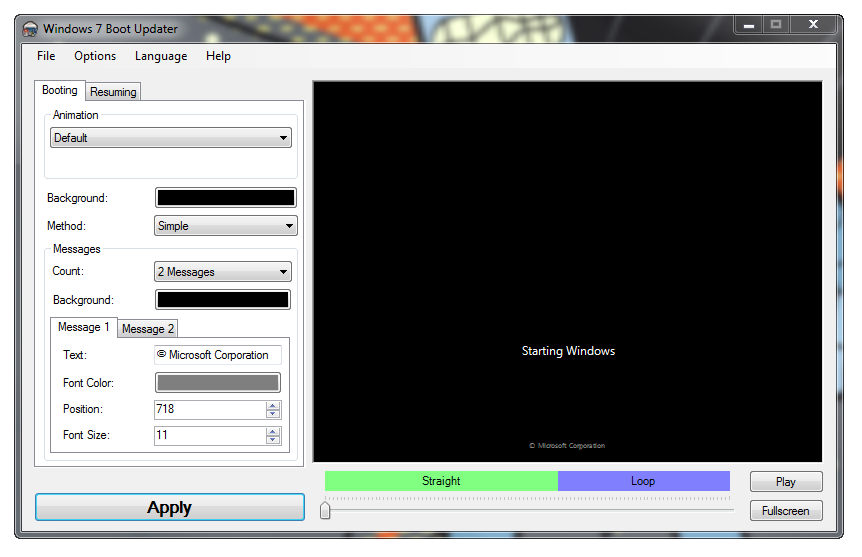 Things you required:-
STEPS:-
1)For this tutorial we don't want to make any steps because the application itself is self descriptive.
2)By using this trick you can rename the text showed at booting "Starting Windows." by your name.
3)You can change the default animation by your own created animation.
Note:-Do at your own risk RevealedTricks4U is not reasonable for any damages for your system.